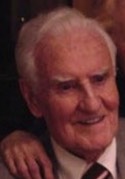 Name
Patrick Stanislaus MOSTYN

,

Father
Spouses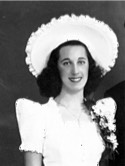 Web Notes notes for Patrick Stanislaus MOSTYN
1914 - Born Nov 13. His birth certificate lists him as being born at Main St, Passage West, Cork, Ireland. The birth was registered on 11 Jan 1915 at the District of Carrigaline No. 2, in the Superintendent Registrar's District of Cork in the County of Cork. His father, William J Mostyn of Main St, Passage West, is listed as a carpenter. His mother is listed as Catherine Mostyn, formerly Cotter. His great-grandmother, Mary Flemming Steele is listed as "Mary Still" (Ivy Mostyn Desmond told me Steele was pronounced Still), the informant of my father's birth. She was present at his birth. She was living at Chapel Lane, Passage West, County Cork, Ireland at the time. According to Dad's marriage certificate from the Church, he was baptized Nov 19, 1914.

1926 - His father left the family to go to America.

1928 - He emigrated from Cobh, Ireland on 13 May. He is listed at the US National Archives, film T-843, vol 513, on the SS Scythia, arriving at the port of Boston on 20 May, lines 20-27 as: Mostyn, Patrick, 13, male, single, schoolboy, able to read and write English, a citizen of the Irish F.S., Irish race, born Passage West, Ireland, immigration visa #6834 issued at Cobh on 30 Jan 1928, last permanent residence Passage West, nearest relative in the old country grandfather, Richard Cotter of Main St, Passage West, Co Cork, destination Boston Somerville, MA, going to join his father, Wm. J. Mostyn of 20 Calvin St, Somerville, Boston, did not intend to return to Ireland, intend to remain in the US permanently, intend to become a citizen of the USA, never in prison, not a polygamist, not an anarchist, does not advocate the overthrow of the US Constitution, not under contract labor, good mental and physical health, 4'11" tall, fresh complexion, dark hair, blue eyes, no identifying marks, traveling with his mother, Catherine, sister, Mary, sister, Catherine, sister, Eleanor, brother, William, sister, Patricia, and sister, Clara.

He first lived at 364 Dorchester St, So Boston, on the second floor of a 3-decker, above a bakery, for about two years. They had to adjust to the summer heat and humidity, so different from cool Ireland. The family then moved down the street to 10 Ward St. During grammar school and high school, he used to work at a grocery store near the corner where he lived. He made deliveries, packed food, etc for $5/week, working from 2:30-6:30pm 5 days week and 7:30am-10:30pm on Saturdays. He won a half scholarship to college but his family could not afford the rest, so he didn't go.

1930 - Listed in the US census taken 3 Apr 1930, Massachusetts, roll 947, Suffolk county, e.d. 306, sheet 3B, South Boston ward 7, lines 95-100 and next page lines 1-4 as:
Patrick S Mostyn, son, male, white, 15, single, attended school during the year, able to read and write, born Irish Free State, both parents born Irish Free State, spoke English in the home before immigrating to the USA, immigrated to the USA in 1927 [sic], an alien, able to speak English, a salesman of groceries, working for wages, at work on the previous work day, living at 364 Dorchester St, South Boston, a 2-family building, with father, William J, mother, Catherine, sister, Mary G, sister, Catherine I, sister, Hellen T, brother, William J, sister, Patricia E, sister Mary M, and sister, Virginia

1932 - He became a US citizen on 29 Feb, when his father became a US citizen. His Certificate of Citizenship No. A-283248, Application No. 0200-144693, issued 30 Dec 1954 describes him then as male, born 13 Nov 1914 in Ireland, medium complexion, blue eyes, dark brown hair, 5'10", 170 lbs, no visible distinctive mark, married, residing at 861 Columbia Rd, Dorchester, MA.

1934 - He began work at Brooklyn Cooperage, the part of Domino Sugar Co. that made the barrels, on 16 Jan as a cashier and bookkeeper. Later, he worked for Domino Sugar in Boston in the accounting department, ending up as supervisor.

1940 - US Census, Mass, Boston, Suffolk, e.d. 15-275, sheet 118:
Mostyn, Patrick, 25, male, white, born Mass [sic], single, son, living at 10 Ward St, lived same place in 1935, completed 4 years of high school, did not attend school, not unemployed, seeking work, a new worker, worked 6 weeks in 1939, income $0, living with father, William, mother Catherine, sister Ivy, sister Ellen, sister Betty, brother William, sister Claire, sister Virginia, and Catherine Mostyn age 6.

1940 - He married Marion Jacobs, on 10 Aug, after dating her for seven years. His marriage certificate from the church says they were married at Gate of Heaven Church, South Boston, that he was baptized Nov 19, 1914 at St. Mary's, Co. Cork, Ireland, and that his brother, William J. Mostyn and his sister, Ellen T. Mostyn were the witnesses. The marriage is recorded at the MA Dept of Vital Statistics, Boston, MA, Marriages 1940 v 17 p 348. It states: #3901, Married at Boston on 10 Aug 1940 by John M O'Brien, priest, of 606 E 4th St, S Boston, recorded 12 Aug 1940: -
Groom Bride
Name Patrick S Mostyn Marion L Jacobs
age 25 23
race w w
residence 10 Ward St 128 Emerson St
marriage 1st 1st
occupation cashier stenographer
born Ireland Boston, MA
father William J Mostyn Samuel Jacobs
mother Catherine Cotter Rebecca DeLaFuente

1955 - He and his wife bought their first home at 7 Maple Park, Dorchester, MA from Mabel Josephine Robinson by deed dated 19 May 1955 recorded at Suffolk Co Registry, b 7057 p 88. The family moved from 861 Columbia Rd to Maple Park. Years later, the street was renamed from Maple Park to O'Donnell Terrace.

1966 - He and his wife sold their home at 7 O'Donnell Terr, Dorchester. The deed is recorded at the Suffolk Co Registry of Deeds, Boston, MA, b 8045 p 616. It states in part, that Patrick S Mostyn & Marion L Mostyn, husband and wife, as tenants by the entirety, both of Boston, Suffolk Co, MA, being married, for consideration paid, grant to Hugh D Hamilton and Helene K Hamilton, husband and wife, as tenants by the entirety, both of Boston, Suffolk Co, the land with the buildings thereon situated at 7 O'Donnell Terrace, previously known as Maple Park, in that part of Boston called Dorchester. The lot was 37' front & back, & 73' on the sides, for a total of 2692 sq ft [quite small]. The premises were conveyed to them by Mabel Josephine Robinson by deed dated 19 May 1955 recorded at Suffolk Co Registry, b 7057 p 88. Recorded 9 Jun 1966 at 11 hrs 13 mins am.

- On 10 June they bought their home at 36 Marjorie Rd, Braintree, MA, from George & Phoebe Ferguson of Braintree, Lot #229, containing 12,500 sq ft. On the same day they took out a mortgage with Edward Everett Federal Savings & Loan of Boston for $12,900. Deed & mortgage recorded at Norfolk Co Registry on 10 June 1966 at 12:01 pm, bk 4358 p 11-13.

He liked to keep physically active, swimming and walking. He used to bowl a lot. His health was excellent. He was about 5'10", medium build, and he had dark wavy hair, later turned white. He looked very Irish like his dad. He read newpapers and spent a lot of time fixing up his home and gardening. He played ukelele and sang.

Boston City Directories:
Year Page Listing
1935 1356 Mostyn, Patk S sten 352C, SB, r 10 Ward do
1936 1710 "
1937 1736 "
1938 1741 Mostyn, Patk S bkpr & cashr 352C, SB r 10 Ward do

Obituary; Patrick S. Mostyn, 90, of Braintree, formerly of Ireland
Boston Herald, Aug 14, 2005
Patrick S. Mostyn of Braintree, formerly of Ireland, a retired supervisor and an accomplished musician and swimmer, died Thursday at South Shore hospital. He was 90.
In 1928, he emigrated from Ireland to South Boston, where he graduated from South Boston High School five years later.
Mr. Mostyn was a supervisor in the accounting department of Domino Sugar (Amstar). He retired in 1976.
Afterward, Mr. Mostyn spent time traveling with his wife in Ireland, California, Maryland and Florida. He was an accomplished singer, and played the ukulele, guitar, piano and organ. He loved music, and volunteered entertaining at nursing homes and senior centers. Mr. Mostyn loved sports, especially golf. He was a long- distance swimmer and liked spending time at Sunset Lake in Braintree. He was also a member of the Castle Island Association.
Mr. Mostyn is survived by his wife, Marion (Jacobs) of Braintree; two daughters, Maureen C. Seggelin of Quincy and Judith White of Gaithersburg, Md.; one son, Kevin P. of Tiburon, Calif.; four sisters, Ellen Govatsos of Canton, Elizabeth Crowley, Claire Contos and Virginia, all of Quincy; one brother, William J. of North Eastham; four grandchildren; one great-granddaughter; and many nieces and nephews.
A funeral Mass will be celebrated at 10 a.m. tomorrow in St. Claire Church, Braintree.